Hey Ya'll
After spending most of my life in the struggle and working 2 jobs just to STILL be paycheck to paycheck, 8 years ago, I decided I wanted something different out of my nursing career... I wasn't sure what it looked like or where it was but I just made the decision to JUMP... I went out and found my "something different" so that I could create a life I absolutely love!
I know you are ready for more and that is why you are here.
In 90 days, I will help you pivot into your passions, purpose and more profits from your current place of nursing burnout.
All you have to do is JUMP!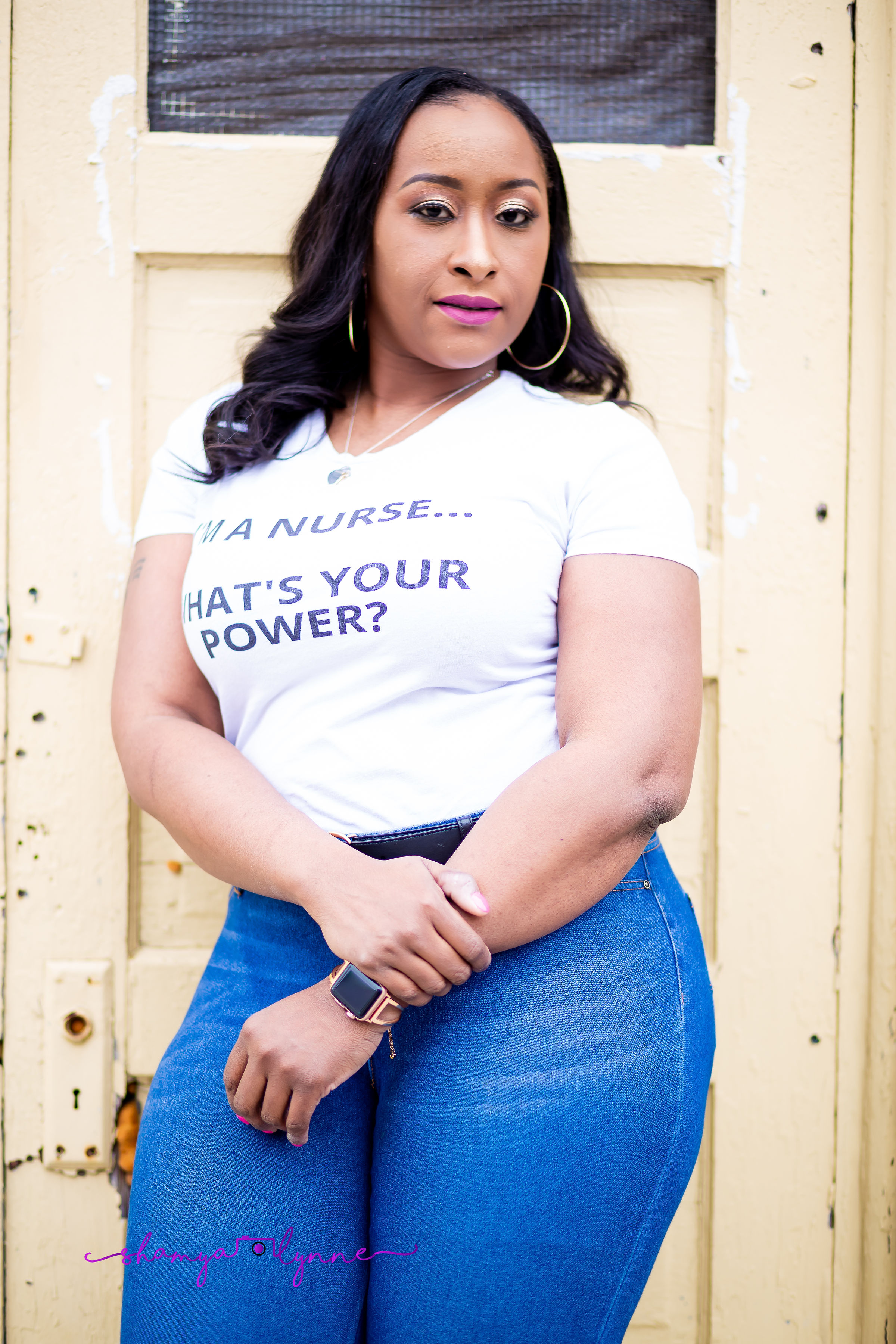 What Happens When You JUMP? (ways Meisha can help you)
•Meisha works with you to discover your true calling, purpose and passions⠀⠀⠀⠀⠀⠀⠀⠀⠀
⠀⠀⠀⠀⠀⠀⠀⠀⠀
• Meisha works with you to pick the right Travel Staffing Agency (if needed)⠀⠀⠀⠀⠀⠀⠀⠀⠀
⠀⠀⠀⠀⠀⠀⠀⠀⠀
• Meisha works with you to get the highest paying contracts for RNs (if needed)⠀⠀⠀⠀⠀⠀⠀⠀
⠀⠀⠀⠀⠀⠀⠀⠀⠀
• Meisha works with you to make money off the time clock (passive income and investments)
⠀⠀⠀⠀⠀⠀⠀⠀⠀
• Meisha works with you to make money on Instagram & Facebook (build your online brand)⠀⠀⠀⠀⠀⠀⠀⠀⠀
⠀⠀⠀⠀⠀⠀⠀⠀⠀
• Meisha works with you to make money as a blogger (creating online content) ⠀⠀⠀⠀⠀⠀⠀⠀⠀
⠀⠀⠀⠀⠀⠀⠀⠀⠀
• Meisha teaches you how to build your influence with strategic messaging⠀⠀⠀⠀⠀⠀⠀⠀
⠀⠀⠀⠀⠀⠀⠀⠀⠀
• Meisha helps you develop your website and email marketing strategies for your online businesses
• Meisha helps you identify the systems you need for your online business
Your intake form has been submitted. Check your email for a copy of your responses. If you're accepted, you'll receive an email with a link to checkout.
Frequently Asked Questions
Can I get a refund if I'm unhappy with my purchase?
If you are unsatisfied with your coaching, reach out to me to share your goals again and we will recreate your coaching plan. Must be done within 30 days of signing up. Due to the nature of the work, my intellectual property and creative abilities are sales are final but coaching goals will be met before our time ends
How do I schedule my appointment?
Upon purchasing coaching, you'll receive further instructions on how to book a time for your intake appointment PLUS you will be asked to complete the questionnaire for strategic planning with helping you succeed in the pivot.
Can I purchase coaching more than once?
Absolutely! If you find yourself in need of coaching more than once, simply purchase the coaching again.